01
Project Highlight
Project Highlight
LOCATION
THE ULTIMATE RIVER VIEW
CLOUD FACILITIES
FULLY FITTED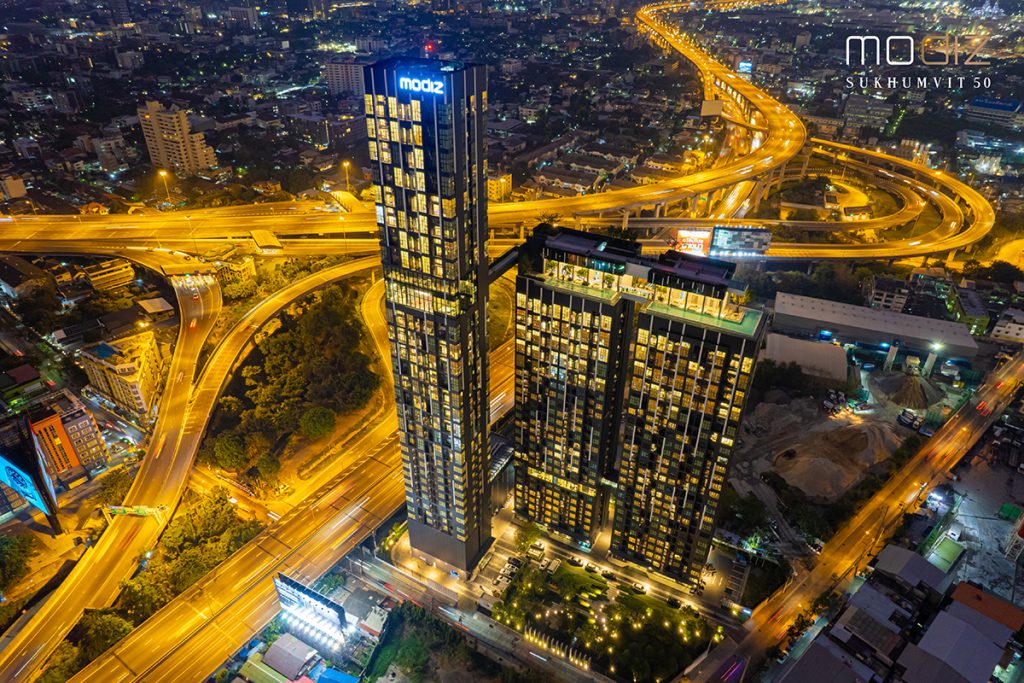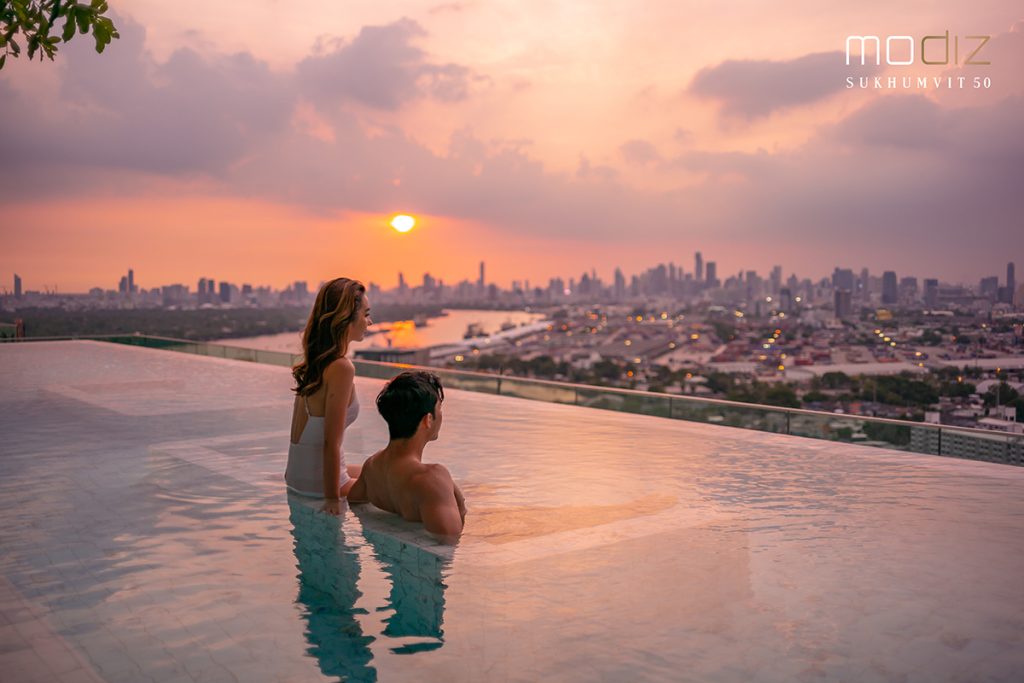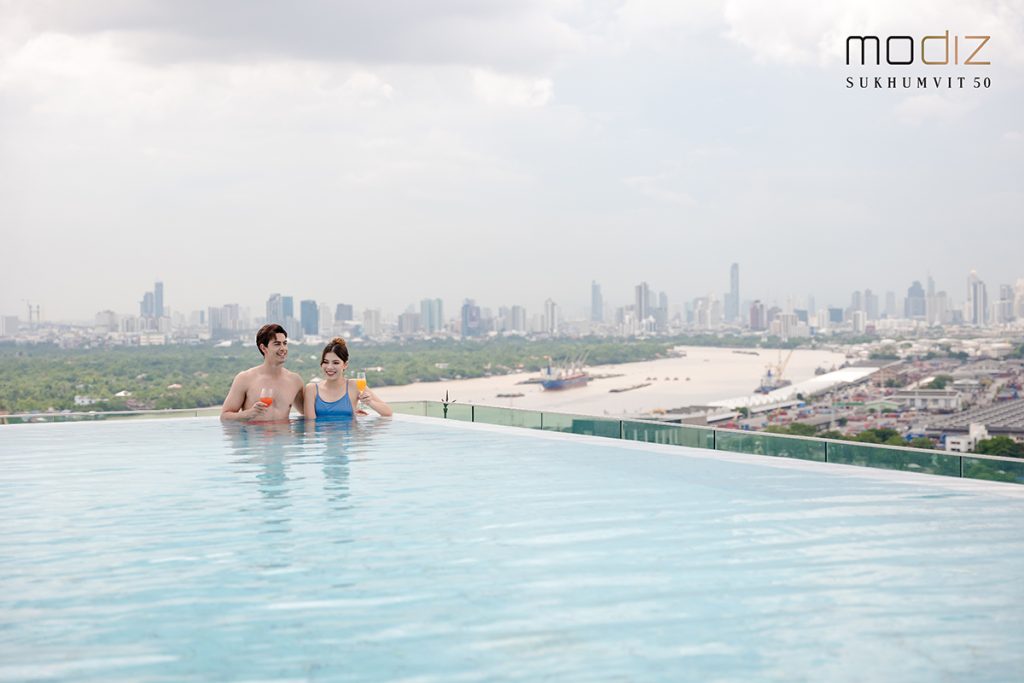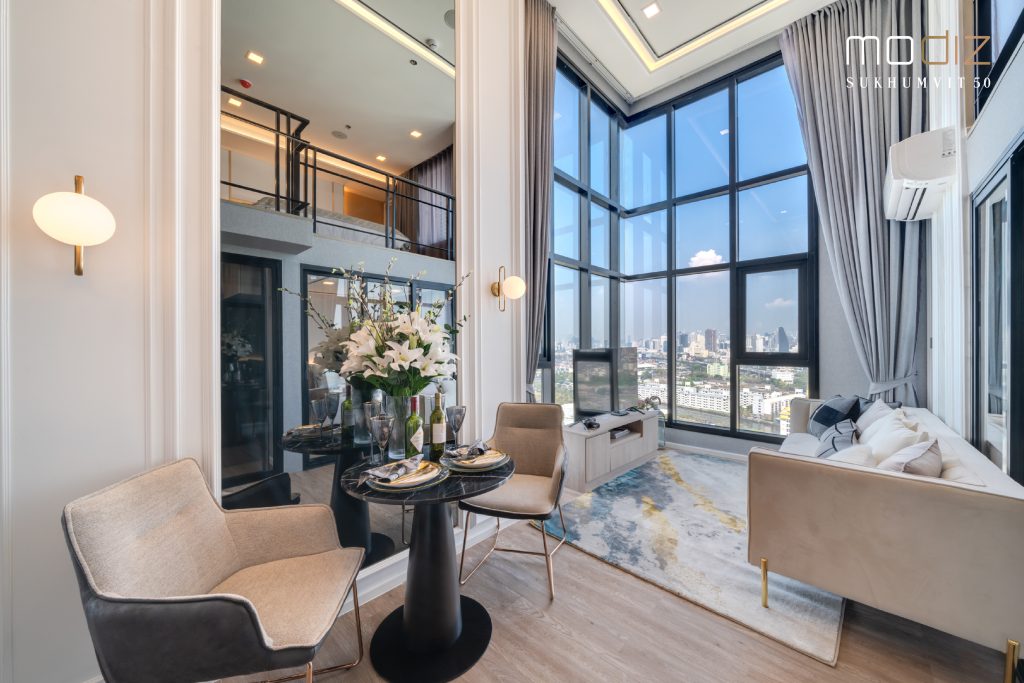 LIVE THE HEIGHTENED FRONTIER
Step into a new realm of living—a unique experience where you can own the horizon and live the dream you have always wanted. Every dawn at Modiz Sukhumvit 50, as you awaken and gaze, the sky feels a mere touch away from the 33rd floor's embrace. Relish the panoramic view of the two bends of the Chao Phraya River from the best vantage point. Breathe in the fresh air and marvel at the greenery of Bang Krachao, unobstructed by high-rises. Experience unparalleled luxury beneath sun rays or the moon's crescent.
Modiz Sukhumvit 50
It is not just a condominium; it's a testament to a lifestyle we value—both in this moment and the ones yet to unfold. Immerse yourself in the lifestyle you love with over 5 floors of common areas to explore every day in a central garden spanning more than one rai. It is at a prime location, connecting you swiftly to urban life. Reach the city's heart within minutes by train, with easy access to expressways and major roads like Sukhumvit and Rama IV.
Its prime location offers quick connectivity to city life. Conveniently located within minutes from the BTS On Nut station, close to two expressway entrances and exits, and main roads like Sukhumvit and Rama IV.
Indulge in the exclusive 180-degree view of the Chao Phraya River bends, with a view of the vast green areas of Bang Krachao in the heart of the city. Experience the unique colors and rhythms of the cityscape that will captivate your heart.
A meticulously designed 5-story common area promises happiness every moment. Whether you are exploring the skyline above the Bang Krachao bend in the morning or jogging in the fitness area immersed in the breathtaking panoramic view in the evening, this is the dream life everyone seeks.
Fully fitted with thoughtfully designed furniture that suits every need. Rooms are available in diverse designs, including standard ceiling heights and the Vertical Suite featuring high ceilings and a loft, offering spaciousness with clear sky views and breathtaking landscapes.
Project Information
Location
Sukhumvit 50, Nearby BTS Onnut Station
Project Type
33 Residential Building (33, 25 Stories)
แกลเลอรี
ดูเพิ่มเติม
Additional Facilities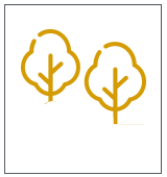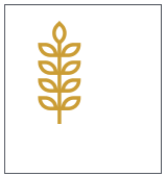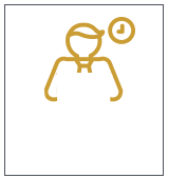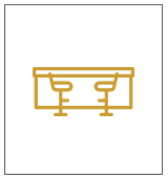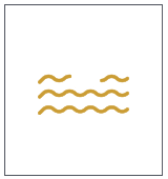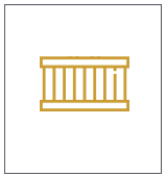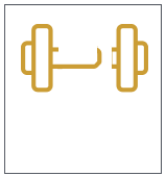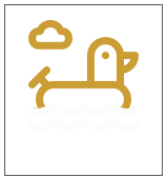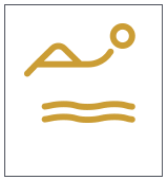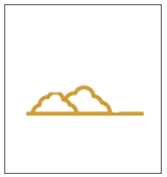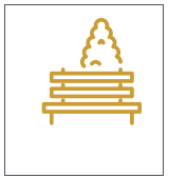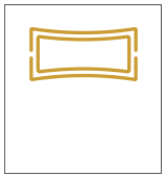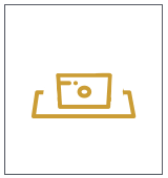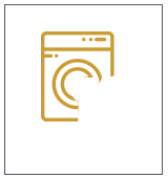 Location
Location
Location
LIVE THE HEIGHTENED FRONTIER
A new condominium, close to two expressway entries and exits,
and BTS On Nut with a view of the Chao Phraya River bends.